Remy (he likes to play dead instead of run when Reno chases him. I try to point out that this isn't working too well for him as he just gets squished, but he's committed to this tactic). He is smug and very catlike. When we tried to keep him indoors, he decided he would pee in my shoes. No one else's...just mine. But he goes all soft and boneless when you pick him up, which is sweet.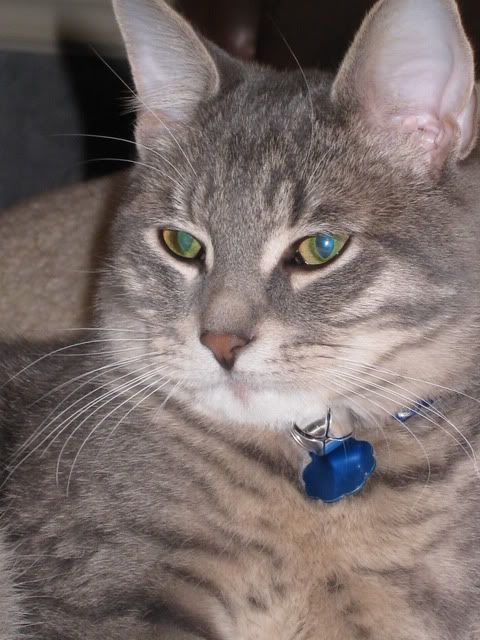 Fen.
This is the guy that showed up a couple of years back. He's very pretty, but not all that bright. Although in his defense, he _does_ get out of the way of a rampaging Reno *cough-Remy-cough*.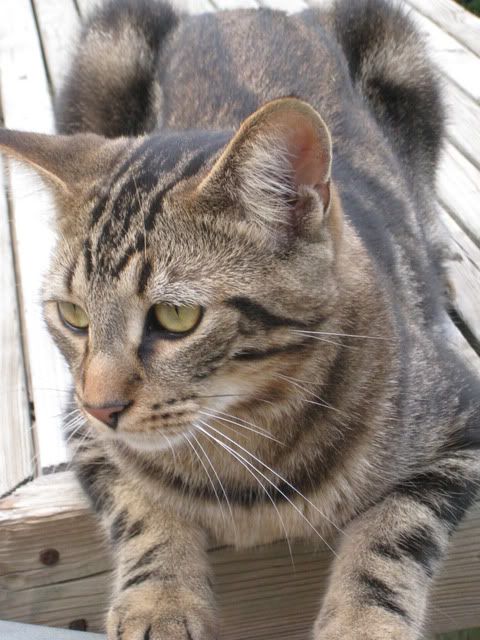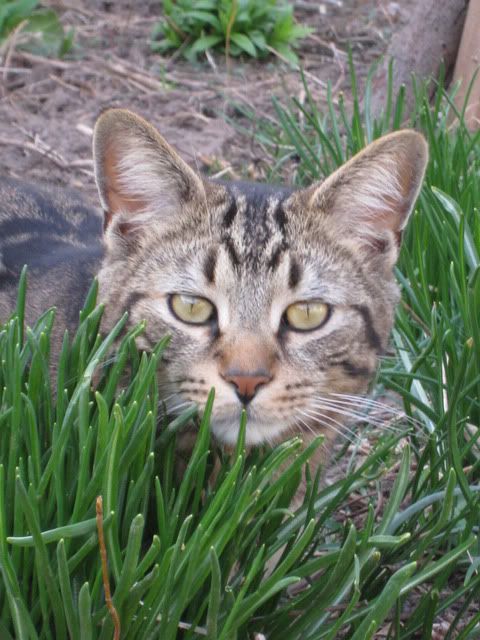 and Miss. Hissypants herself, Mae. She loathes Fen and will stalk him and chase him away at any given opportunity. Luckily Fen is kind of dim, and doesn't seem to mind overly.